The underlying foundation of our investment philosophy is the construction of a globally diversified portfolio based on strategic asset allocation. Strategic asset allocation is a strategy that divides up a portfolio among major asset classes (equities, bonds, cash equivalents, and alternative investment vehicles) in proportions that are consistent with an investor's long-term financial goals and objectives, establishing a "base policy mix".
This mix of assets is based on expected rates of return and risk for each asset class.
More About Ladenburg's Investment Philosophy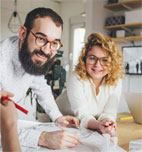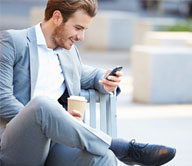 Ladenburg offers a state-of-the-art asset management platform focused on providing you with personal and professional investment solutions that address your financial needs over both the long and short term.
Whether for individuals, families, foundations, endowments, retirement plans or profit-sharing plans, we deliver personalized strategies and a full range of investment solutions.
More About Ladenburg's Managed Solutions